My name is Betty Anne Bongo,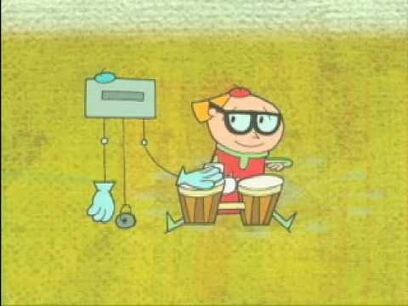 I sing this little Song-o,
I sing it all day Long-o
Betty Anne Bongo is a character on the KaBlam! short The Off-Beats who loves playing her bongos. She likes helping Tommy, August and Repunzil and normally is seen wearing her glasses, other than one episode where she lost them. She is voiced by Mischa Barton.
Ad blocker interference detected!
Wikia is a free-to-use site that makes money from advertising. We have a modified experience for viewers using ad blockers

Wikia is not accessible if you've made further modifications. Remove the custom ad blocker rule(s) and the page will load as expected.