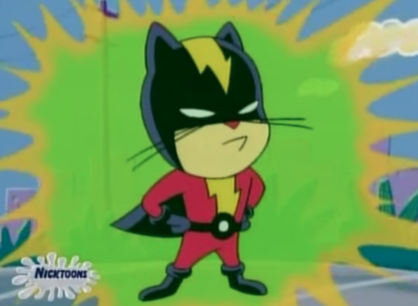 Melanie McCay is the main protagonist on the KaBlam! short JetCat, voiced by Ashley Michelle.
She is a human mutant who goes to elementary school with her best friend Tod Johnson, who at times has threatened to tell others about Melanie's secret identity, which is the feline superhero JetCat.
Ad blocker interference detected!
Wikia is a free-to-use site that makes money from advertising. We have a modified experience for viewers using ad blockers

Wikia is not accessible if you've made further modifications. Remove the custom ad blocker rule(s) and the page will load as expected.