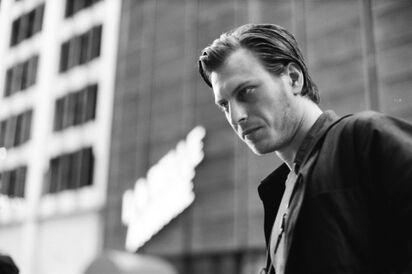 "I think I'm always going to be an actor."
Noah Gideon Segan (born October 5, 1983 in Brooklyn, NY) is an American actor who voiced Henry on KaBlam!.
In addition to voicing Henry, Segan is also known for his role Kid Blue in the 2012 film Looper, and made one-time appearances in the television shows House (in the Season 6 Episode "Knight Fall") and Breaking Bad (in the Season 5 Episode "Ozymandias"). He also appeared in the music video for the Foo Fighters' song "The One." In 2017, Segan will play an unspecified role in Star Wars: The Last Jedi (Episode VIII).
Segan currently lives in Los Angeles. He is engaged to television writer and actress Allison Bennett, known for her work on the FX comedy series You're the Worst.
External links
Edit