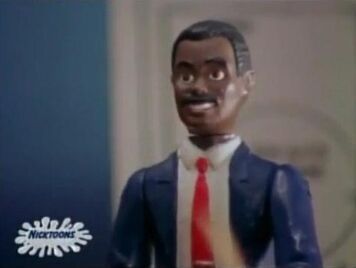 "
BLAST IT! You MORONS!
"
The Chief is the angry and frustrated boss of the Action League in Action League Now!. He yells at the Action League for their mistakes and back-talking. He got a heart transplant from Bill the Lab Guy in the episode "Tears of a Clone".
He is voiced by Collin M. McGee in the majority of the episodes, while he was voiced by Victor Hart for the first few episodes.
Alongside The Mayor and Bill the Lab Guy, he is made out of Playsckool figures with different pieces of body parts placed together.