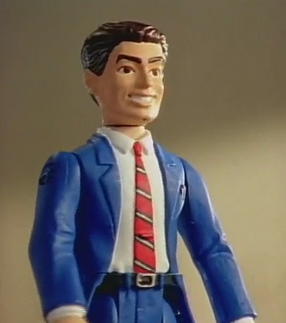 "Uh oh. Here's trouble."
The Mayor is the main villain in the KaBlam! short Action League Now! who wants to take over the world. His reason for his hatred of the Action League is never revealed.
He is voiced by radio personality Jim Krenn, who also voices The Flesh, Stinky Diver and Bill the Lab Guy. Krenn voiced The Mayor in the style of (at the time of the show) Pittsburgh mayor Tom Murphy.
Ad blocker interference detected!
Wikia is a free-to-use site that makes money from advertising. We have a modified experience for viewers using ad blockers

Wikia is not accessible if you've made further modifications. Remove the custom ad blocker rule(s) and the page will load as expected.