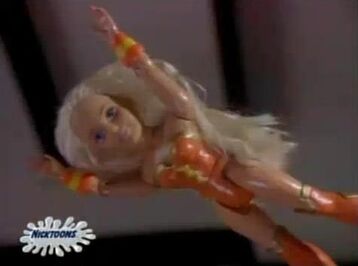 "Thundergirl, flying like thunder, while others must wonder, what it's like to be me!"
Thundergirl is a character on Action League Now!. She has the ability to fly, like thunder. She is also the only female member of the Action League, and usually ignores Meltman's crush. She is voiced by radio personality Cris Winter.
Ad blocker interference detected!
Wikia is a free-to-use site that makes money from advertising. We have a modified experience for viewers using ad blockers

Wikia is not accessible if you've made further modifications. Remove the custom ad blocker rule(s) and the page will load as expected.