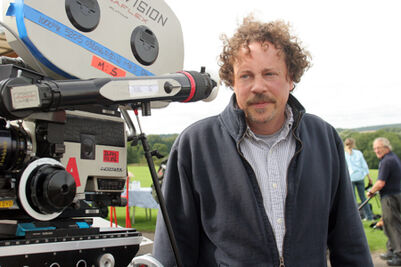 Timothy "Tim" Hill is an American film director and screenwriter where he wrote, produced and directed the KaBlam! short Action League Now!.
In addition to KaBlam!, Hill also was a writer, director and storyboard artist for Rocko's Modern Life, Exit 57, Spongebob Squarepants and Kenny the Shark.
Hill directed the live-action family films Muppets from Space, Max Keeble's Big Move, and the live-action/animated films Garfield: A Tail of Two Kitties, Alvin and the Chipmunks and Hop. He was also a writer and storyboard artist for The Spongebob Squarepants Movie.
Hill is married to actress Veronica Alicino and is the nephew of director George Roy Hill, who directed the films Butch Cassidy and the Sundance Kid and The Sting.
Ad blocker interference detected!
Wikia is a free-to-use site that makes money from advertising. We have a modified experience for viewers using ad blockers

Wikia is not accessible if you've made further modifications. Remove the custom ad blocker rule(s) and the page will load as expected.